The Long-Bell Book of Farm Buildings
Date: 1926
Subject: Long-Bell Lumber Company
Origin: Kansas City, Missouri, United States
Description: The Long-Bell Lumber Company was formed in 1887 by Robert A. Long and Victor Bell in Columbus, Kansas. The company became one of the largest conglomerates of wood products controlling all aspects of lumber from the sawmills to the retail lumber yard before being sold to the International Paper Company in 1956. This catalog shows plans for farm buildings constructed from Long-Bell lumber.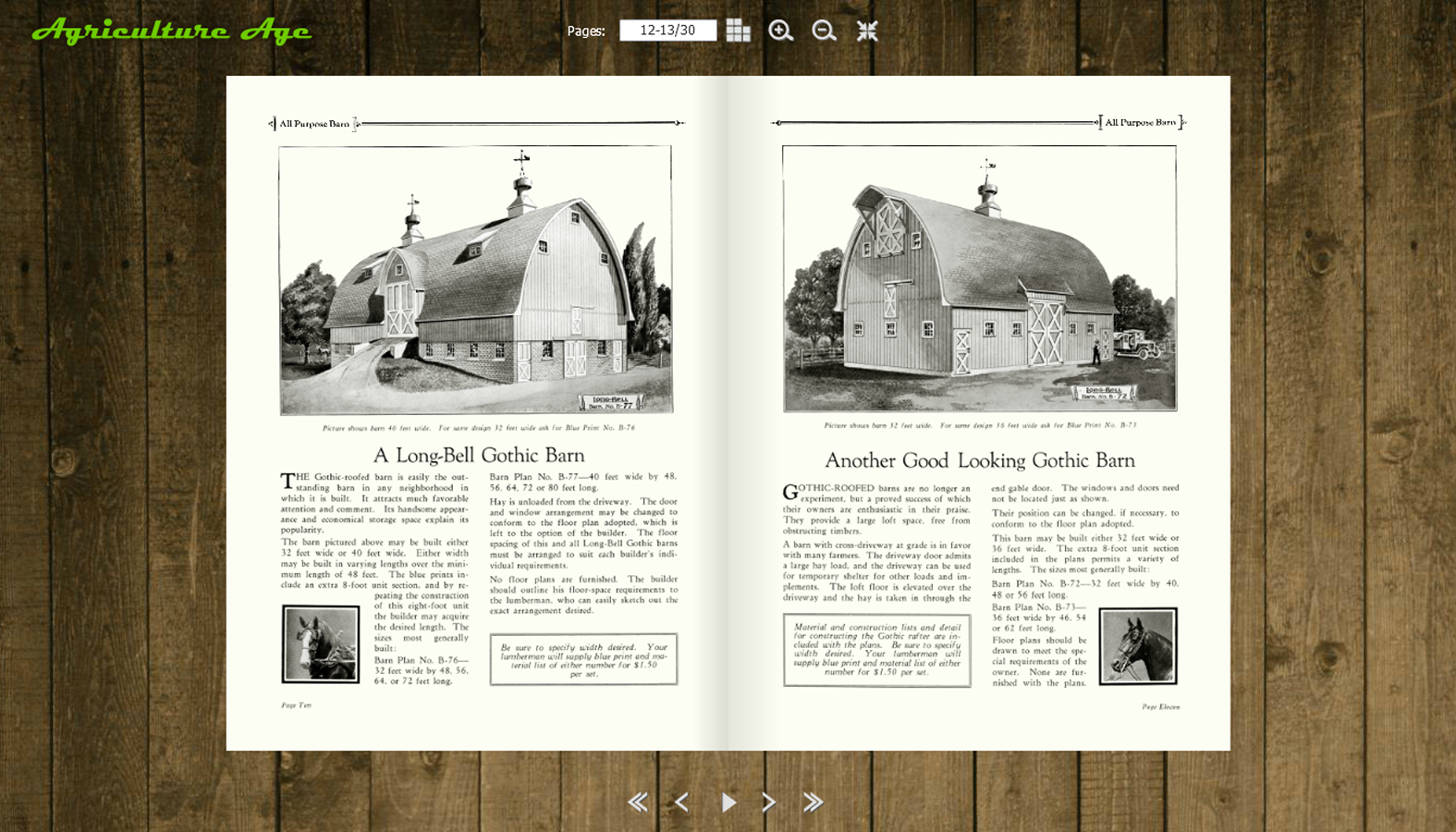 Formatted for Online Viewing
Digitally Remastered | Educational Use Only
Keywords: Long-Bell Lumber Company, Houses, Barns, Farm Buildings
Identifier: 2014.06.01
Collection: Structure
Format: Staple-Bound Catalog
Credit: From the collections of THE AMERICAN FARM AND GARDEN―a gift from an anonymous donor.
Copyright © 2014 THE AMERICAN FARM AND GARDEN